Lamination Pouch Manufacturer
Lamination Pouch is made from polyester and adhesive and in fact has a much higher polyester to adhesive content than laminating rolls. Thus these pouches feel much more rigid and stiff.
These pouches are available in different sizes including A4 and A3
These Lamination Pouches are suitable for GrowLam Laminators and other A3 size laminating machines.
Lamination pouch film is ideal for preserving important documents from wear and tear.
These are water resistant pouches and hence protect the paper from liquid spillage.
These are compatible with hot laminating machines
These pouches are of premium quality with glossy finish
Lamination pouch film is of superior quality and provides excellent clarity and durability of the laminated documents.
Using this lamination pouch, once can expect enhanced colour of their documents
These laminate films can easily be wiped and cleaned
GrowLam Lamination Pouch comes in various types, including PVC (PET + EVA)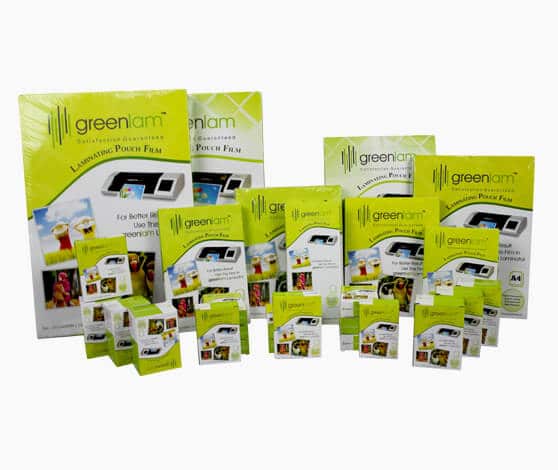 These pouches come with safe rounded corners
Lamination Pouch Film is one of our best product and is demanded nation wide
Lamination Pouch are as per national & international standards that too at a very reasonable rate in this competitive market
Store these pouches in a cool and dry place
Avoid high temperature, direct sunlight and humid weather conditions
Do not roll or fold the film
Once opened, use the film, as soon as possible
Avoid touching it with wet/sweaty hands, as it may cause bubbles in lamination.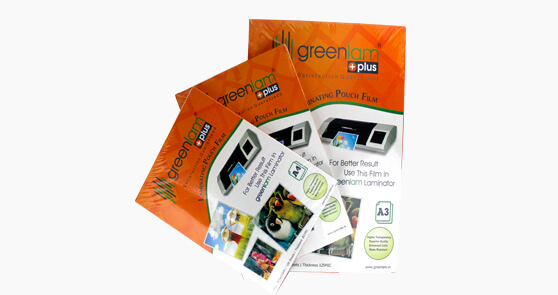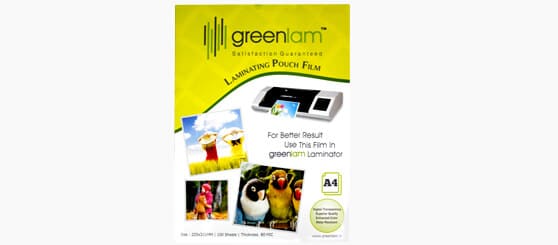 Lamination pouch film are clear transparent film excellent for preserving photos, certificates, flash cards, ID cards, driving licenses, visiting cards, important documents, certificates, photos etc.
It's very important to choose the right laminating film that is compatible with the laminator, else it can cause damage to the machine. The laminating pouch film comes in various thickness and widths, so the first thing one needs to know is the correct size of the laminator and its settings.
Please fill out the following information and a Growlam representative will contact you as soon as possible.