Spiral Binding Machine Manufacturer
GSB – 14
GrowLam is experienced in manufacturing a precision range of spiral binding machine that is in compliance with the industry standards.
The Spiral Binding Machine GSB – 14 is designed using premium raw material
This equipment is widely appreciated for its easy installation, hassle free operations and low maintenance.
GrowLam Spiral Binding Machine GSB – 14 is widely used across the globe and is offered at the best affordable prices.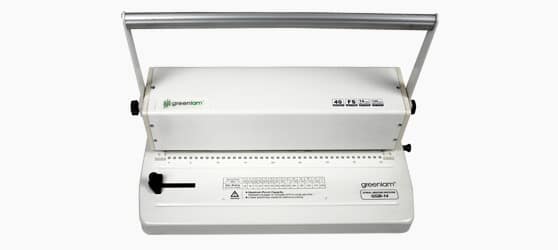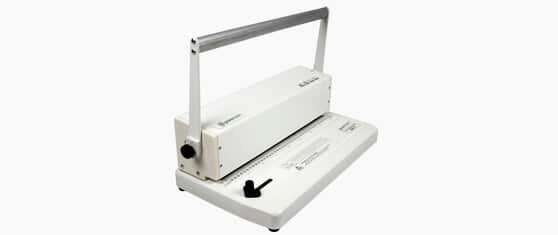 GSB – 14 reckoned for its superb punching capacity
It is great for office use as well
It has the capacity to bind 14-16 sheets of 70 GSM together in an efficient and neat manner
Using GSB – 14, 40 holes can be punched at one time in a very precise manner
This equipment has a string metal body which assures a longer life
Product Specifications at a glance
| | |
| --- | --- |
| Type | FS size (Metal Body) |
| Weight | 7 kgs |
| Application | For Spiral Binding Documents |
| Size | 425x235x150 mm |
| Maximum binding width | Below FS |
| Punching Capacity | 14-16 sheets |
| Number of Holes | 40 Holes |
Read all instructions carefully before using the machine.
Place the Growlam GSB-14 spiral binder on a firm and stable surface.
It is recommended to perform trial runs before using the binder for important documents.
Select the paper stop setting as per the paper size.
Position the paper sheets against the paper stop using it as a guide and insert evenly into the punching slot.
Press the punching lever firmly down.
Keep the punched sheets aside in the proper order.
Continue the punching process with fresh sheet of paper.
Please fill out the following information and a Growlam representative will contact you as soon as possible.