Why Choose GrowLam PVC Dragon Sheets
GrowLam PVC dragon sheets are packed in premium packing to avoid any cracks during the transit.
These sheets are developed with supreme-grade basic components and material
These offer very precise printing and are very long lasting
These sheets are laminated providing smooth finish and sturdy quality
These sheets have very high clarity
These are easily die-cut
GrowLam PVC Dragon sheets are printable with conventional screen and offset printing methods
These sheets have perfect color reversion and have UV protection
These sheets are also Anti-Ruebed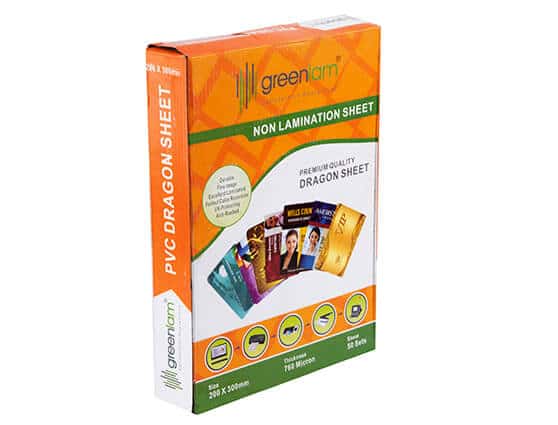 Sheet Size: 200×300 mm
Thickness of the sheet: .003" to .030"
Available in clear and matte
Melting point: 70 degree Celcius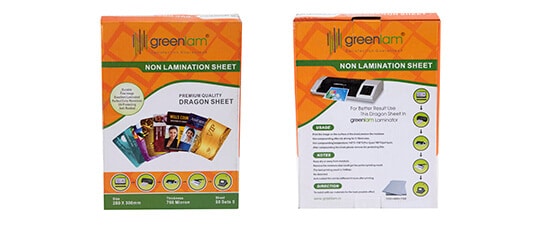 PVC dragon sheet sare extensively used for printing and making PVC ID cards through inkjet printers. These sheets are made from the finest quality of poly vinylchloride material.
GrowLam PVC dragon sheets come in 200×300 mm size and are available in various colors. These sheers are used with lamination machine to make plastic/smart ID cards using an inkjet printer.
Please fill out the following information and a Growlam representative will contact you as soon as possible.